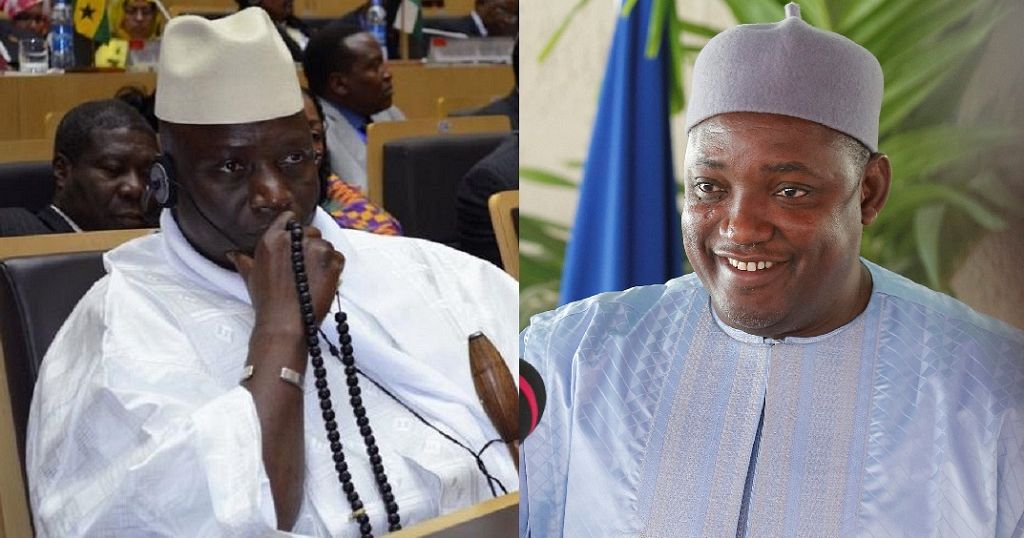 by Mustapha Darboe
Critics of President Adama Barrow have expressed outrage after the new leader took swipe at the civil society for "doing nothing" under Jammeh at a meeting with Gambians in Turkey.
Barrow said the toughest critics of his administration were quite during the time of the autocratic ruler Yahya Jammeh who ruled the country with an iron fist for 22 years.
"We have won (Jammeh) and anybody can talk but are we equal in our contributions to this victory? We should ask each other that question. Lot of people are talking "we will not tolerate this", "we will not accept another Yahya Jammeh", "we will not accept this and we will not accept that"," Barrow argued.
"But when we were challenging Yahya Jammeh, they were in Gambia. When Jammeh rejected the results they were in Gambia. When Jammeh made a statement saying he has annulled the results, me and my opposition members were the ones who issued a statement responding to Jammeh. It was my colleagues (political players) who stood behind me but the people who are talking today, were not visible."
The Gambian leader also recounted how his then party, United Democratic Party, struggled to find a younger and educated person to lead the party but couldn't get it.
Barrow said they have decided to mobilize people to attend Darboe and co's court cases but they could not get even up to 1000 people.
However, a programme manager of the association of civil society organizations in Gambia, TANGO, Madi Jobarteh, described the speech as "divisive" and "misrepresentation of facts".
Jobarteh said the statement from the president is a bullying tactic for a man who does not want to be held accountable for is actions.
"If Barrow now asks what folks did in the past and on that basis question people why they are speaking up now, is it because he wants to silence people. If people said they don't want another Yaya Jammeh is that not a genuine call especially if we see him follow some of the same Yaya Jammeh steps and tactics?" Asked Jobarteh.
"What is even more scary was when Barrow chided the intellectuals as cowards and useless. Is this not the same infantile and dishonest attitude of Yaya Jammeh to stifle knowledge and intellectualism?"
Another Gambian youth activist, Kemo Bojang, argued that "throwing shots at CSOs isn't the deal and wasn't a good move by the Presidency".
"The fight against dictatorship took many forms, some of us might have made it publicly, but there were thousands putting in their resources and showing solidarity in different forms," Bojang added.
Critics said Barrow is trying to give credit of Jammeh's election defeat to his former party and other political leaders, excluding the rest of the population.
Culled from The Torch