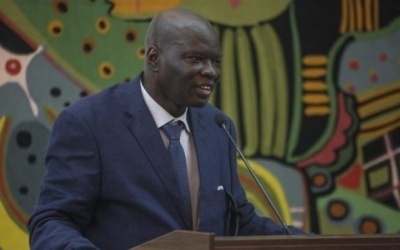 The President of the Republic of Senegal, Macky Sall, has on Monday appointed singer Omar Pène as Goodwill Ambassador to the student community of Senegal.
Senegalese media have reported that President Sall's decision came in wake of the recent student crisis in Senegal. Sall spares no effort to definitively solve the crisis that is shaking the student world in Senegal. In addition to answering the students' concerns by increasing the amount of the scholarship and reducing the cost of restaurant tickets, President Macky Sall took an action in the direction of crisis prevention.
The lead voice of the Super Diamono and author of the opus "Student" can, as such, help improve relations between students and public authorities.