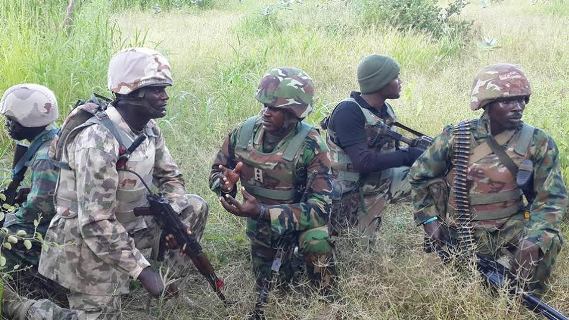 By Lamin Cham
A massive search is underway in the forest of Niamina where a gunman was said to have held hostage a woman and her children who chanced on the half naked man in the bush a few days ago.
According to police PRO David Kujabi, since the incident was reported late last week, a contingent of soldiers, PIU and other security units have been combing the entire area but none has succeeded in spotting the man or any other gunman, contrary to reports.
The spokesman said police in the area have interviewed the woman who encountered the strange man and she has reported that the man was not entirely clothed and was armed with an AK 47.
Asked if the man could have been mad, the PRO said it is not likely since the reported conversation between him and the woman suggested he is indeed sane.
He reportedly asked the woman to choose between her own life and those of her children and threatening to kill either the kids or the mum.
"When the woman reportedly asked him to spare the children and kill herself, the man seemed to be impressed with that and let both the mother and children go," PRO Kujabi said.
According to the police spokesman, a similar encounter was reported to the police by a man in the same area who claimed a gunman was asking about shops and business men suggesting he could be an armed robber.
PRO Kujabi however stressed that both incidents have been taken very seriously by the security forces and frequent patrolling and other measures are in place in the search for the suspects.
The reported sighting of gunmen in the area has sparked great anxiety and rumour mongering not least because it came just after 13 people were killed in Casamance by armed men in the bush.
Source: Culled from The Standard newspaper