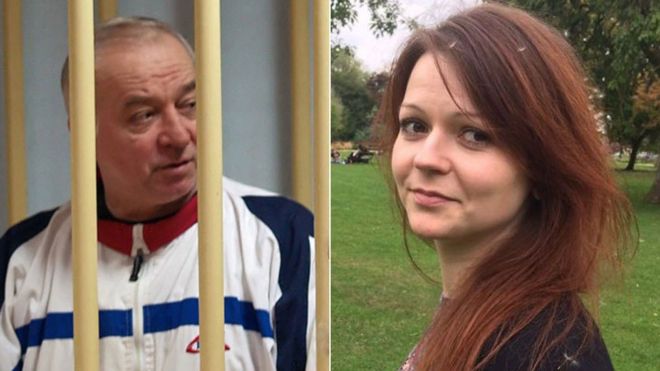 The UK is to brief the UN Security Council on the poisoning of a former double agent from Russia later, the Foreign Office has said.
Russia failed to respond to a midnight deadline set by Theresa May to explain how a Russian-made nerve agent was used on Sergei Skripal and daughter Yulia.
The PM is set to announce a series of measures against Russia ahead the UN meeting, to be held at 19:00 GMT.
Russia said it had "no motive" in the attempted murder of the pair.
The Kremlin, which has consistently denied involvement, said any steps by the PM would lead to "retaliatory measures".
Mrs May, who has been briefed by senior intelligence chiefs in Downing Street, is due to give an update to MPs.
'Deep concern'
Earlier, the UK briefed Nato's North Atlantic Council on the incident, which Britain described as "indiscriminate and reckless".
At the meeting, Nato allies expressed "deep concern" at the use of a nerve agent and said it was a "clear breach of international norms and agreements".
Meanwhile, the Foreign Office has summoned Russia's ambassador Alexander Yakovenko to update him on the measures.
Mr Yakovenko told Sky News that Britain's response to the Salisbury incident was "unacceptable" and a "provocation".
Mr Skripal and his daughter are critically ill in hospital after being found slumped on a park bench in the centre of Salisbury on 4 March.
Det Sgt Nick Bailey also fell ill responding to the incident, and is in a serious but stable condition, but is thought to be improving.
Mrs May has said a military-grade nerve agent developed by Russia – part of a group of nerve agents known as Novichok – was used on the pair and it was therefore "highly likely" Russia was involved in the attack.