AS English Update: 02/05/2020 19:03 COMMENT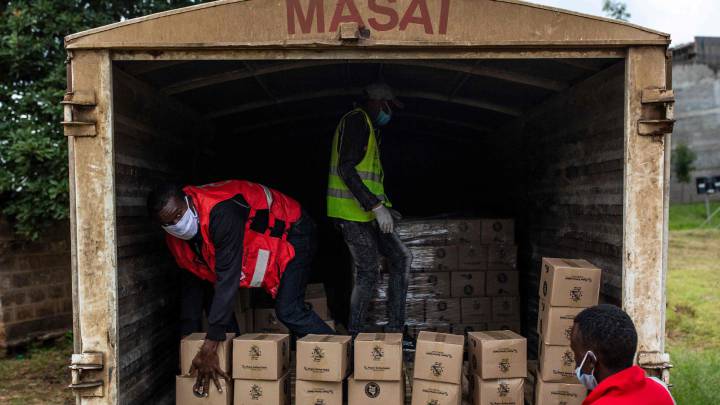 Coronavirus live: latest Covid-19 Africa news – 2 May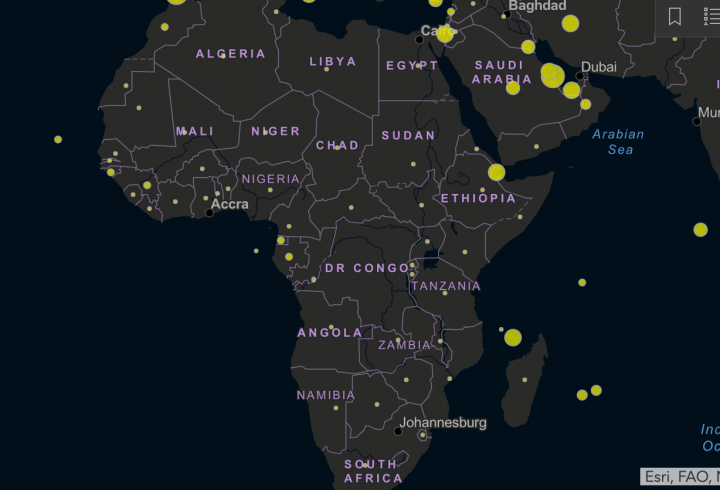 Africa Covid-19 update: 18:00 WAT Saturday 2 May (19:00 CEST)
According to the latest figures published by Johns Hopkins University, 3,369,208 cases have been detected worldwide, with 240,654 deaths and 1,063,521 people now recovering.
Nigeria: 2,170 cases / 68 deaths
South Africa: 5,951 cases / 116 deaths
Ghana: 2,074 cases / 18 deaths
Kenya: 411 cases / 21 deaths
Amnesty warns of dangers of hunger, malaria during Covid-19 crisis
As the coronavirus pandemic continues to hit African resources, Amnesty International has warned that the twin dangers of hunger and malaria cannot be overlooked by national governments.

Amnesty International USA ✔ @amnestyusa
As #COVID19 spreads across African countries, hunger and malaria are worsening.

"More people will die of hunger than the coronavirus," says Isa Sanusi. https://www.washingtonpost.com/world/africa/warnings-of-worsening-hunger-malaria-emerge-as-coronavirus-cases-spike-40percent-in-africa/2020/04/23/acc15936-8568-11ea-81a3-9690c9881111_story.html … Warnings of worsening hunger, malaria emerge as coronavirus cases spike 40% in Africa Efforts to curb the respiratory illness are amplifying hunger, among other threats. washingtonpost.com
South Africans have been taking to the streets as lockdown measures are eased. There have been just over 100 deaths in South Africa with over 5,000 confirmed cases but the government believes they have enough control over the virus as of now to let people out to exercise.
Covid-19: Anti-coronavirus nasal spray, Neumifil, in works in UK
The UK-based company Pneumagen says it is developing a drug that could be effective in blocking the coronavirus' pathway into the lungs.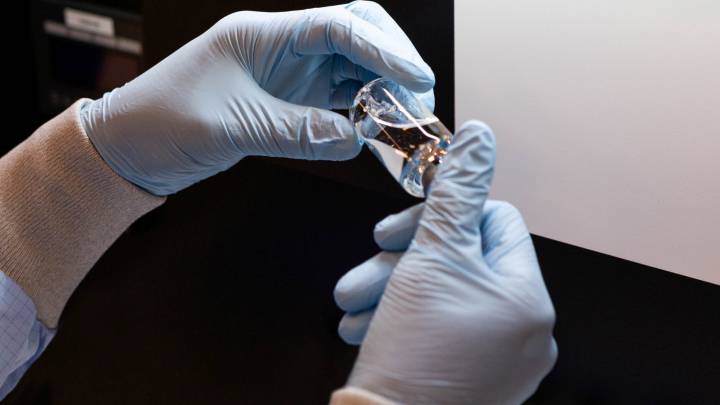 Covid-19: Anti-coronavirus nasal spray, Neumifil, in works in UK
Ghana Police Service ✔ @GhPoliceService
Hello everyone, it is yet another day and we hope you are safe and practicing all the protocols to stop the spread of COVID-19. Please do not forget your face mask as you step out. Thumps up to this officer who is "swagging" in his mask.
What is Remdesivir?
The Food and Drug Administration has granted emergency use authorisation for Gilead's remdesivir drug to treat the coronavirus, the US president said on Friday.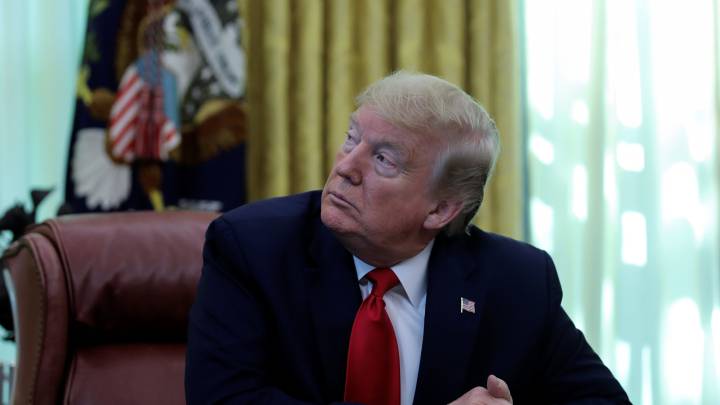 Remdesivir gets FDA approval to treat Covid-19 patients – Trump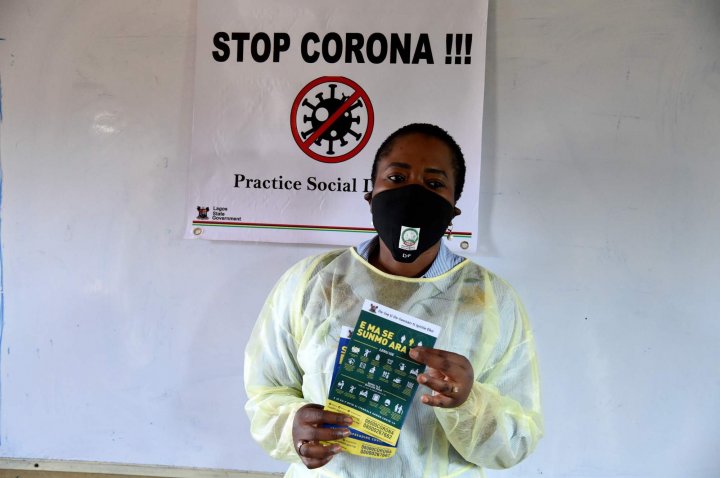 Lagos to ease lockdown as of Monday
The Nigerian city will ease restrictions according to the Guardian's Emmanuel Akinwotu.
"The lockdown in Lagos, which accounts for more than half of Nigeria's 2,000 confirmed infections, is due to gradually ease from Monday. Yet the impact on millions, particularly those living on the edge in daily informal labour has been acute.
Amid limited government support, an outpouring of hundreds of initiatives has emerged across Lagos, providing food and essential goods. A range of food and aid distribution has been set up by NGOs, private businesses, community groups and local people."
Kenya to embark on large scale testing programme
100 people are set to be tased per day in Busia County.
At least 100 people will be tested per day for the coronavirus disease in Busia county as the county embarks on a mass testing programme.#NTVAtOne @DannMwangi 23 12:07 PM – May 2, 2020
At least 100 people will be tested per day for the coronavirus disease in Busia county as the county embarks on a mass testing programme.#NTVAtOne @DannMwangi 23 12:07 PM – May 2, 2020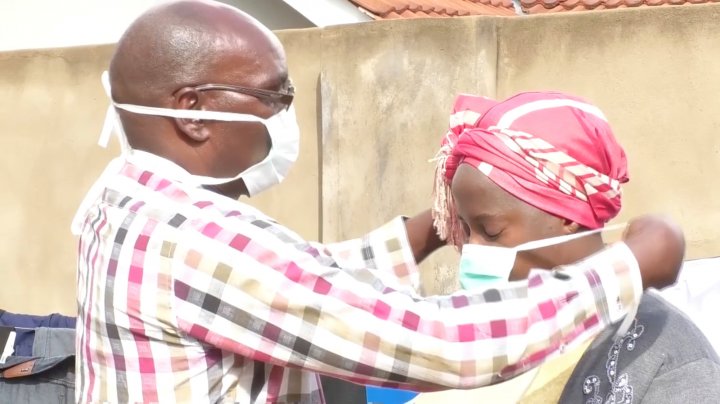 Zimbabwe extends coronavirus lockdown again
Zimbabwe's President Emmerson Mnangagwa extended a nationwide lockdown to fight the new coronavirus by two more weeks and announced a $720 million stimulus package for distressed companies, most which will be allowed to reopen on Monday.
The southern African nation first announced a three-week lockdown in March and then extended that, prior to the latest extension. The lockdown has shuttered an economy struggling with acute shortages of foreign currency, food, electricity and medicines.
Informal markets – where more than 80% of Zimbabweans earn their living – will remain shut, while big businesses will reopen under supervision.
Thousands of Ethiopian migrants quarantined in universities wait to go home
Thousands of Ethiopian migrants expelled from the Middle East and African countries are being quarantined in universities in a sign of the strain placed on vulnerable nations by mass deportations amid the coronavirus crisis.
Saudi Arabia, Djibouti, Somalia and other countries have deported more than 5,000 illegal migrants to Ethiopia since April 1, according to the U.N. migration agency.
Health minister Lia Tadesse said Ethiopia was providing for the migrants – 13 of whom had tested positive for COVID-19 – and acknowledged concerns about spreading the virus to villages by sending them home.
"We are taking care of them and will continue to take care of them although, of course, it's demanding in many aspects," Tadesse told the Thomson Reuters Foundation by phone.
The U.N. has warned that mass expulsions of illegal migrants by Saudi Arabia to Ethiopia risks spreading the virus and overwhelming quarantine efforts.
Source As.