Coronavirus live Africa: latest Covid-19 news – 24 May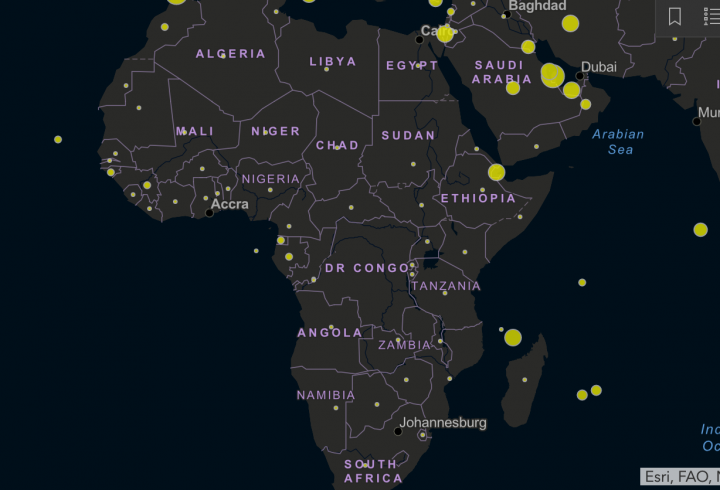 Africa Covid-19 update: 14:30 WAT on Sunday 24 May (15:30 CEST)
According to the latest figures published by Johns Hopkins University, 5,335,868 cases have been detected worldwide, with 341,549 deaths and 2,124,851 people now recovered.
Nigeria: 7,261 cases / 221 deaths
South Africa: 21,343 cases / 407 deaths
Ghana: 6,617 cases / 31 deaths
Uganda: 175 cases / 0 deaths (no data currently available)
GAVI: first signs if a Covid-19 vaccine works possible in autumn
First indications of the effectiveness of a potential vaccine against coronavirus may be available in the autumn, the head of the GAVI stated, forecasting a long road from there to broad availability.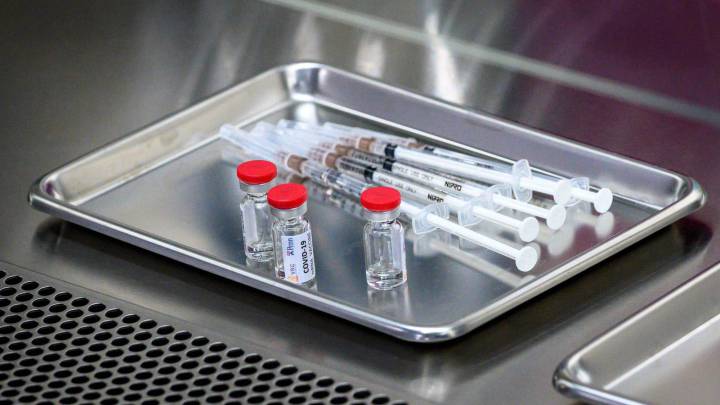 GAVI: first signs if a Covid-19 vaccine works possible in autumn
outh Africa (Sunday Times)
The headlines on today's Sunday Times focuses on an ease of alcohol sales restrictions as-well as the front cover of the Sunday paper featuring a picture of childresn celebrating the end of Ramadan.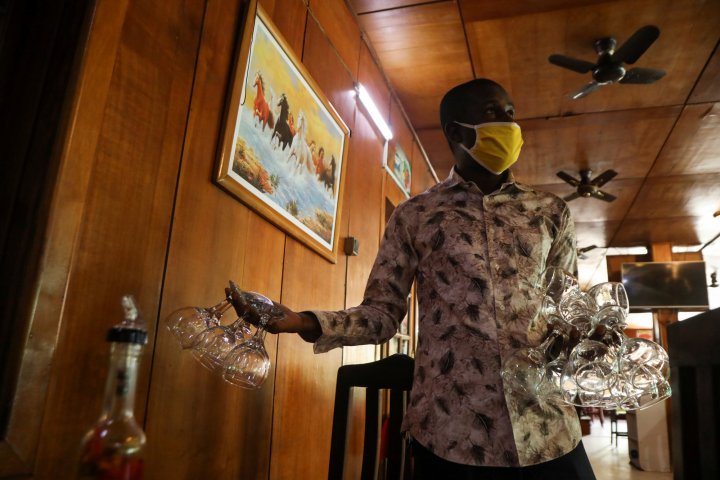 Africa's Muslims celebrate Eid in the shadow of COVID-19
Bakari Diakité normally celebrates the end of Ramadan by visiting the local mosque and hosting a large family gathering. This year, with COVID-19 still spreading in Ivory Coast's commercial capital Abidjan, he has scaled back festivities.
Instead of heading to the mosque this morning, he prayed on a terrace at home with the few family members he lives with.
Their lunch of rice and couscous with bissap juice was more modest than the plates of meats they would normally enjoy with a group of some 30 family and friends.
"Usually, family members come from all the neighbourhoods to celebrate. This year, everyone will stay at home to avoid any risk of contagion," said Diakité, 66, who is unable to be with three of his five children. "It's a very quiet party compared to other years."
This weekend, millions across Africa are celebrating a slightly different Eid al-Fitr, the festival marking the end to the Muslim month of fasting where people typically gather after a period of reflection. Eid al-Fitr begins with the sighting of the crescent moon – countries where it was visible on Friday night celebrate on Saturday, others wait until Sunday.
Ghana cases
The Ghanian capital of Accra is still very much the Covid-19 'hotspot' in the nation
The Nation (Nigeria) Sunday headlines
The Covid-19 situation in the West African nation still featuring heavily on Sunday's The Nation .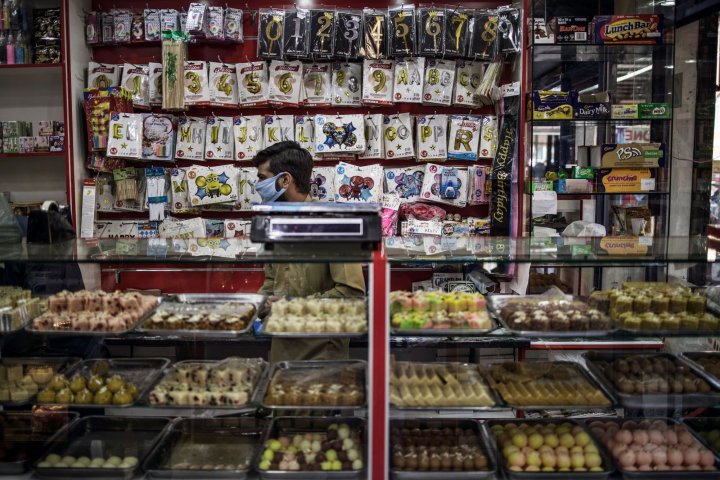 South Africa concern over Eid
A powerful Muslim body in South Africa has cautioned the community members about Eid: "Eid can potentially become a super-spreading event, which results in many more people dying, especially if people disobey lockdown regulations and start visiting family (as) it will lose its effect if people start visiting each other at home."
Coronavirus live Africa updates: welcome
Hello and welcome to our live, Africa-focused coverage of the Covid-19 pandemic, which has now registered over five million cases worldwide.
Join us for the latest news and numbers as they emerge throughout the day.