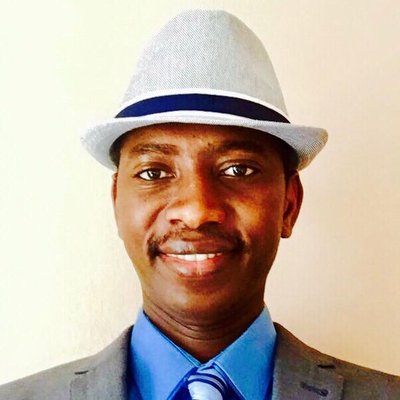 By Alieu Ceesay
The Gambia Football Federation wishes to inform her stakeholders, football family and the general public that Mr. Lamin Jassey has been appointed as the new General Secretary of the Federation.
Mr. Jassey, 41, was among the several candidates who applied and the six shortlisted for the GFF top job. Following a successful interview conducted last weekend at The Gambia Football Federation Hotel in Old Yundum, he finished overwhelmingly in pole position to be awarded the job of the administrative head of the GFF Secretariat. His appointment comes at a time when the GFF is forging ahead into the future with renewed objectives in consolidating the gains made in the last couple of years and in attaining our strategic development goals. He will assume his duties and responsibilities on January, 1, 2018.
Mr. Jassey is a former Administrative Secretary and an Executive Committee member of then The Gambia Football Association and has a strong passion and good pedigree in football administration dating back to his days at high school. Born in Jarra Jassong, Lower River Division, he started his football administration at village level then moved to district and divisional levels culminating in his election into the then GFA Executive Committee representing the Lower River Region. He served in the Local Organising Committee of Gambia's hosting of the 2005 African U-17 Championship, where he earned the name as the Committee's foot-soldier.
The new GFF Chief Executive holds a Master's degree in International Development (Governance and State-Building) from the prestigious University of Birmingham in the United Kingdom. He also attained a BA (Hons) Degree in Public Sociology from the Birmingham City University, as well as an ABE Level 3 Certificate in Human Resources Management, Birmingham Management Training Centre, and a Diploma in Management Studies from the Management Development Institute in The Gambia. He also bagged a Certificate in Integrated Approach to Rural development from the Rural Development Institute in Mansakonko, July, 1999.
Mr. Jassey currently works as a Youth Worker in the Sandwell Metropolitan Council, United Kingdom, from March, 2015 to present, and is also serving as the School Governor of Burnt Tree Primary School in Sandwell, West Midlands, since September, 2012 to present. During his formative years, he also worked as a field assistant with the Medical Research Council and a regional supplement coordinator at The Gambia Food and Nutrition Unit.
Described by his family, friends and close acquaintances as a very effective and pro-active individual, Jassey is a secretary general of The Gambia Resource and Advisory Bureau (GRAB), a Birmingham based organisation that offers support and technical advice on immigration, businesses, and social issues with other Gambian organisations in the UK.
Culled from Alieu Ceesay's facebook page