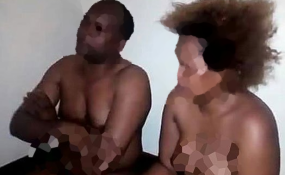 By Simon Ndonga
Nairobi — Kirinyaga Deputy Governor Peter Ndambiri says he was a victim of an extortion gang after a video went viral of him in a compromising situation with a woman, as several men assaulted them.
Ndambiri claimed the video was orchestrated by a gang that had been targeting politicians and he was taken through an agonising moment.
He apologised to his family and the people of Kirinyaga who he said look up to him for guidance.
"They took me through a very agonizing moment, and right now, what matters to me most is my family which I really treasure and the people of Kirinyaga who look to me for leadership and guidance. I want to say that this is an episode that has brought a lot of shame," he said.
On Wednesday, police said no complaint had been filed over the video, with spokesman Charles Owino stating that they can only act once there is a complaint on the matter.
Owino said the video is strange to them until a formal complaint is filed to trigger action.