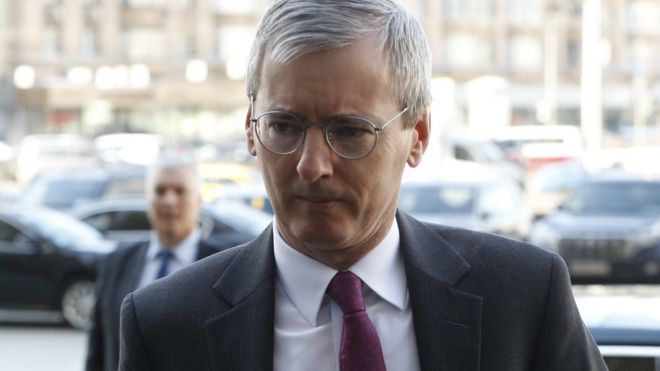 Russia is to expel 23 British diplomats amid tensions over the nerve agent attack on a former spy and his daughter in the UK.
The Russian foreign ministry said staff from the UK's Moscow embassy would be expelled within a week.
It also said it would close the British Council in Russia, which promotes cultural ties between the nations, and the British Consulate in St Petersburg.
The move comes in response to Britain's decision to expel 23 Russian diplomats.
They were ordered to leave over the incident on 4 March which the UK government has blamed on Russia – but which Russia denies.
What we know so far
Why does UK think it was Russia?
What are Novichok agents and what do they do?
Russian ex-spy Sergei Skripal, 66, and his daughter Yulia Skripal, 33, remain critically ill in hospital, after they were found unconscious on a bench in Salisbury, Wiltshire.
The UK government says they were poisoned with a nerve agent of a type developed by Russia called Novichok, and PM Theresa May has said she believes Moscow is "culpable".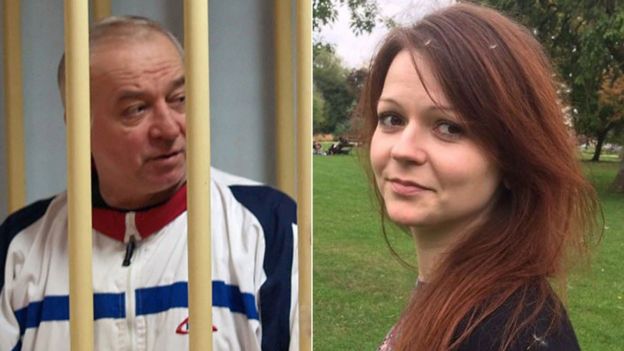 Image copyrightEPA/ YULIA SKRIPAL/FACEBOOK
Image captionSergei Skripal, 66, and his daughter Yulia, 33, are in a critical condition in hospital
On Friday, Foreign Secretary Boris Johnson said it was "overwhelmingly likely" that Russian President Vladimir Putin had ordered the nerve agent attack.
Responding, Mr Putin's spokesman Dmitry Peskov said the accusations were "shocking and unforgivable".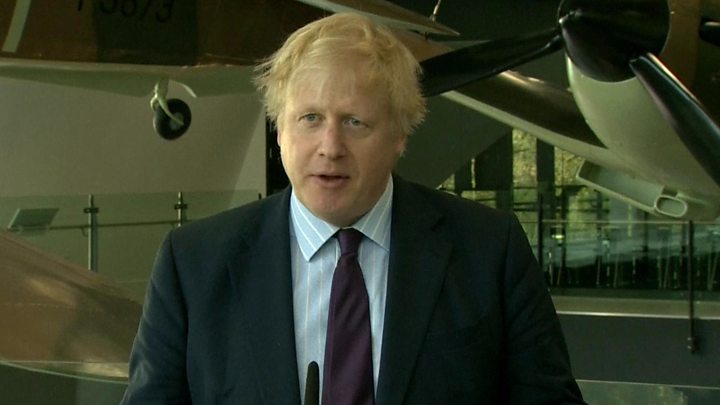 Media caption"Our quarrel is with Putin's Kremlin," Boris Johnson says.
Britain's ambassador to Russia, Laurie Bristow, was summoned to Russia's foreign ministry on Saturday and was handed Russia's response to the UK's sanctions.
Mr Bristow, after leaving the meeting, said that the UK had no quarrel with the Russian people and would "always do what is necessary to defend ourselves".

Analysis
By Sarah Rainsford, BBC Moscow correspondent
The British ambassador had been expecting this call for three days.
In the end, he spent just over 10 minutes in the foreign ministry where he was handed Russia's counter-sanctions.
The response from Moscow is robust and does go further than the UK measures. But it doesn't appear calculated to escalate tensions.
The ministry has stuck to 23 for 23 in terms of diplomatic expulsions, no more.
And while it is ordering the closure of the UK consulate in St Petersburg – both Moscow and Ekaterinburg remain open.
Russia's response has also targeted the British Council, which promotes cultural ties.
That will be seen by Britain as a low blow, hurting the Russian people – not the British government. But the UK is unlikely to want to retaliate in kind.
The council's activity here had already been significantly curtailed by Moscow after the last crisis in relations, when Alexander Litvinenko was poisoned.
Meanwhile, the double tactic of denial and distraction here continues, both in comments by officials, and in the mocking, dismissive coverage of the Skripal case on state-run media.

The Russian foreign ministry said in a statement that the British diplomats would be "declared persona non grata", adding that it "reserves the right to introduce other retaliatory measures in case of further unfriendly actions".
It said it was responding to "provocative actions" by Britain – and "unproven accusations" that the Russian state was behind the poisoning.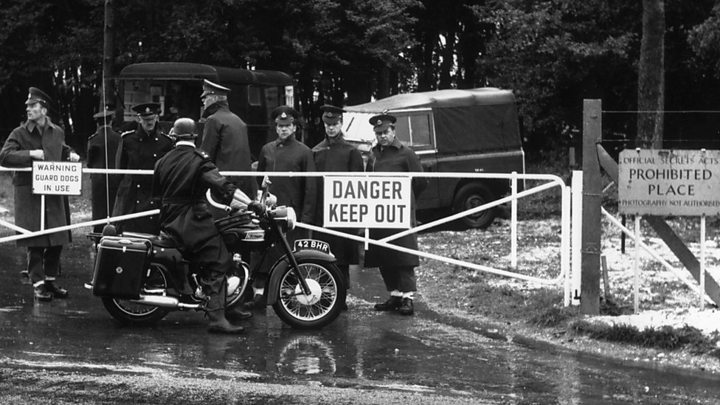 Media captionA look around Porton Down, Britain's military research base in to chemical and biological attacks
A Downing Street spokesman said the Organisation for the Prohibition of Chemical Weapons (OPCW) had been invited to come to the UK to take a sample of the nerve agent.
Meanwhile, the Metropolitan Police have launched a murder investigation into the death of businessman and Kremlin critic Nikolai Glushkov – a Russian exile who was found dead in his south-London home on Monday.
A post-mortem examination found the 68-year-old died from "compression to the neck".
Police say there is no evidence at this stage linking his case with the Salisbury attack.
However, they have begun to contact a number of Russian exiles to discuss their safety as they investigate the murder.
Russia has also opened criminal investigations into "the murder" of Nikolai Glushkov, and the "attempted murder" of Ms Skripal and her father.