By KABS KANU
We prayed and prayed all day yesterday and we were in the prayer line this morning with his devoted wife, Patricia , when the doctor called her and broke the unbelievable and sad news. If it was for prayers, we would not have lost our brother, Comrade Foday Mansaray,who fell prey to the coronavirus pandemic early yesterday morning. .
Comrade Prezzo Alimamy Turay and I had even set up a prayerline which had over 30 or more people desperately crying to God last night for a divine intervention.
So sad and stunned. Please let us remember the family in our prayers . May God comfort all of us.
Foday Mansaray touched the lives of everyone of us. This is a loss we cannot bear but God Almighty knows the best.
Nine hours after the doctor interrupted our prayers for him
this morning and told Mrs. Patricia Mansaray this most astonishing news , I am still in shock and disbelief and in fear of coronavirus.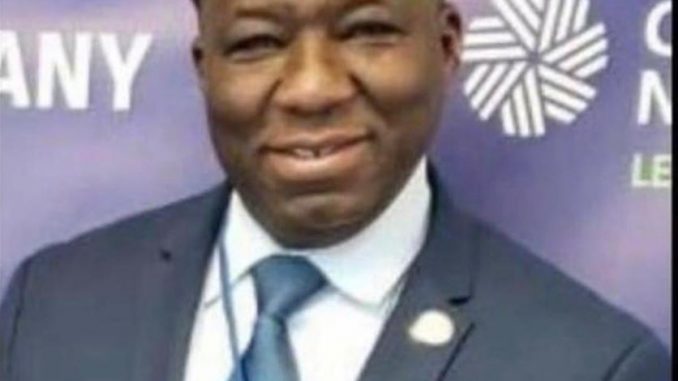 Foday Mansaray was one of the most active and energetic persons but God is supreme. We cannot question his will. Everything in life is predestined my God. We have to take with pain but faith what God decides.
God will reward Foday for his goodness and human concern for others. This is the man that will stick to you to the last drop of sweat. Whenever he is out there, it is to run errands in help or support for the community or people. He was so community and people-focused.
He was s very humble soul. He loved his wife, his mother, kids and family with a passion and was a father figure. He also loved his community and took every community cause as his own.
Foday is being mourned not just by his family and community but citizens of nations he had the opportunity to interact with in his human rights work with the International Human Rights Commission.
We were like siblings . We will not work on any project without involving the other and often we disagreed with one another as siblings but there was something that always reconnected us as brothers. I knew that he was just waiting for time to bring forward a spectacular project for this coronavirus . It would have been quite unlike Foday Mansaray if he did not.
My consoling message to Haja Mammy Mbalu, his wife Patricia ,the kids Kadeem and Tinishia and his siblings is that though he is gone, Foday Mansaray left an indelible mark in the lives of people and the community . Nobody will ever deny him the honor and distinction that he was the preeminent icon of community work in this society. His name and the influence he had on people and the community would linger forever. He is gone but he will never be forgotten.
As Mariama Fadika admonished tearfully, let his sad passing be a wake up call for our community bond to become even tighter and stronger. Let us not forget one another He is gone according to the will of God but death will meet every soul at God's appointed time. Let us love one another for we never know the time.
May God lead him to eternal bliss. He deserves no less. A great man is gone from our midst. May God comfort our hearts. KABS KANU.
Source Cocorioko.