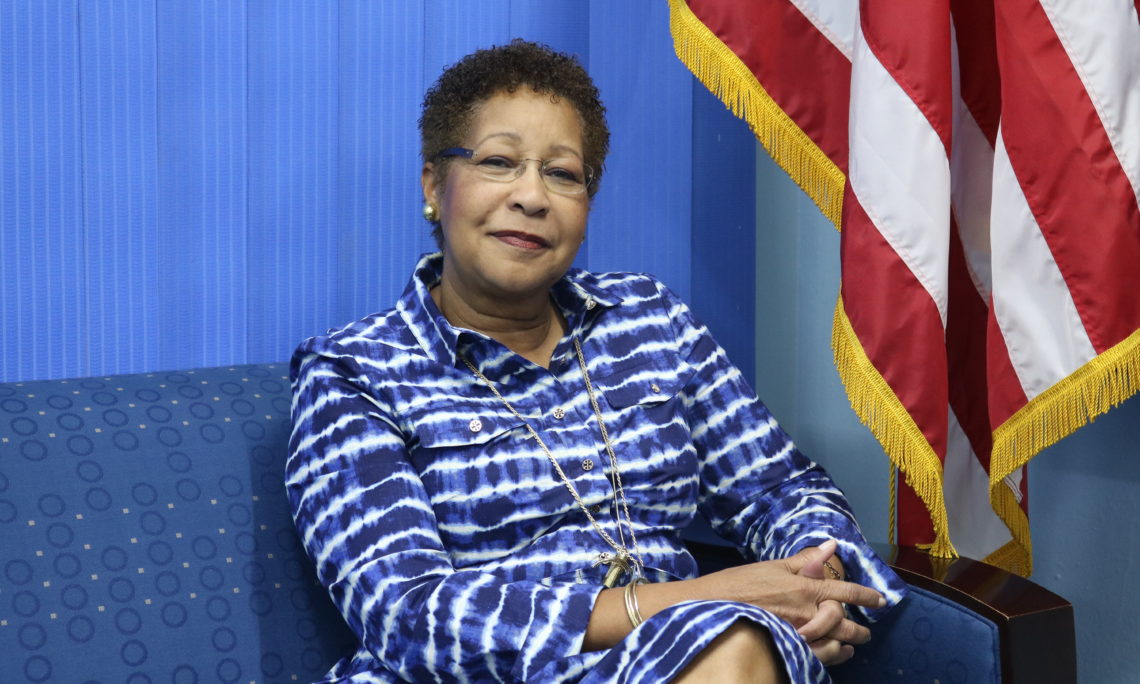 By Ousman A. Marong
The U.S Ambassador to The Gambia, HE Excellency Madam C. Patricia Alsup has urged Gambians to exercise patience in order to nurture our young democracy as development takes place. She promised her Embassy's support to the Government of The Gambia.
Madam Alsup was speaking at the Coco Ocean Hotel in Bijilo on the occasion of the United States' 242nd independence anniversary celebration. She hailed the Barrow-led Government for their transparency, good governance, respect for people and human rights, as well as the rule of law.
Ambassador Alsup reiterated her government's commitment to supporting the government of The Gambia in areas of democracy, human rights, social and economic development.
"My government back home and here are all working to ensure that we support progress in The Gambia," she remarked.
Madam Alsup said the relationship between The Gambia and the United States has improved since President Barrow took office.
She revealed that the United States has made significant progress in international relations that saw this country's (The Gambia) acceptance back to the Commonwealth and has reversed the former regime's decision to exit from the International Criminal Court (ICC). She hailed the European Union (EU) for their tremendous support in terms of development support to The Gambia. She thank the EU together with key partners in securing $1.7 Billion pledge sometime in May this year during a Donor Conference held in Brussels, Belgium for the Gambia's National Development Plan (NDP) 2018-2021.
She urged the government of The Gambia to make best use of the $1.7 Billion pledge for the development of the new Gambia.
Representing the Gambia government at the occasion was the newly appointed Vice President, Lawyer Ousainou Darboe who underscored government's commitment to work with the U.S Embassy in various development sectors.
"Efforts are still on course to ensure that we meet all challenges. In meeting the principles and values of democracy, national interest must supercede all other interests and consideration. When this is done The Gambia is sure to keep a progressive beat for the good of its entire citizenry," Darboe said.